The Substance Abuse and Mental Health Services Administration (SAMHSA), announced on 12/22/2011 a "new"

 

working definition of Recovery from Mental Disorders and Substance Use Disorders, it is as follows:


                                 A process of change through which individuals improve their health and wellness, 
                                               live a self-directed life, and strive to reach their full potential.
With this definition of Recovery in mind, the mission of this Web site is:
1) To provide help & hope to Pharmacists & Student Pharmacists seeking recovery. 
2) To provide support & a network to Pharmacists & Student Pharmacists in recovery.
3) To provide a network to Pharmacists & Student Pharmacists assisting those in recovery.
4) To provide a network to Pharmacists & Student Pharmacists providing "Substance Use" education.
              Click on logo for Addiction Information: 
Recovery Tools: 
                        Thought of the day       The 12 Steps of AA        The 12 steps of Al-Anon       
Take the Big Book Quiz       AA History - Great Pictures       Alcohol Screening       Sobriety Calculator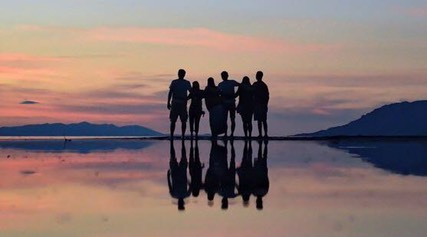 "The Salt Lake", Salt Lake City, Utah June 2015  
                                               Inaugural APhA Institute on Alcoholism and Drug Dependencies
    This site was initially launched on 9/6/2003,it was relaunched on 10/15/2012  
About this site: 
This site is a work in progress that started in 1996 as a "hard copy" directory of Pharmacists Recovery Network
Information. I apologize if there are any informational mistakes, but I can only go with that which has been
sent to me. If there are any edits that need to be made, please send them to: 
Charlie Broussard BSPharm, MEd, FAPhA at: BroussardC@aol.com

This Website is funded by the Editor so that it can remain autonomous from any 
sect, denomination, politics, organization or institution.