Information updated as of 10/2017

KY Professionals Recovery Network-KYPRN          
Model: Health Care Association,  Board of Pharma cy contract
Eligible for Pharmacists, Student Pharmacists and Others
Brian Fingerson, Inc.
202 Bellemeade Road, Louisville, Kentucky,  40222- 4502Phone #:H/O  (502) 749-8385      Fax #: (502) 749-8389E-Mail: kyprn@att.net
Website: https://www.kyprn.com      Board of Pharmacy: http://pharmacy.ky.gov/
The Kentucky Professionals Recovery Network-KYPRN, incorporated under Brian Fingerson, Inc, is a
free-standing organization that helps to monitor both those clients known to the Board of Pharmacy
and those who are not known by the Board, as well as provide a network of folks in recovery throughout
the state. There is also a Board-appointed Pharmacist Recovery Network Committee (PRNC) that
reviews cases prior to a person appearing before the Board for license action. 

We utilize substance abuse treatment professionals with intervention, treatment, and aftercare of clients. 
The executive director, Brian Fingerson, RPh, (a part-time paid position) serves as the liaison between the two.
This program is funded by a $10 per license per year fee.
We currently work with pharmacists, Student Pharmacists with a Board-issued intern card, and Technicians
 ***********************************************************************************************************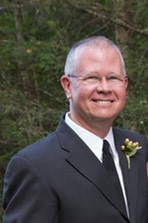 BRIAN FINGERSON, RPH
Brian is President of KYPRN, a company formed to educate health care professionals
about the disease of chemical dependency, and to monitor the recovery of Kentucky
licensed professionals with addictions. KYPRN administers the recovery programs
for eleven licensing Boards in Kentucky. He has worked in this field since 1986.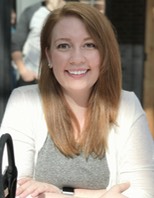 EMILY CAPORAL, RPH
Emily Caporal is the newest addition to KYPRN. She is a recent graduate
of the University of Cincinnati College of Pharmacy, and has a strong interest
in addiction studies. She will be partnering with Brian to help support the mission of KYPRN